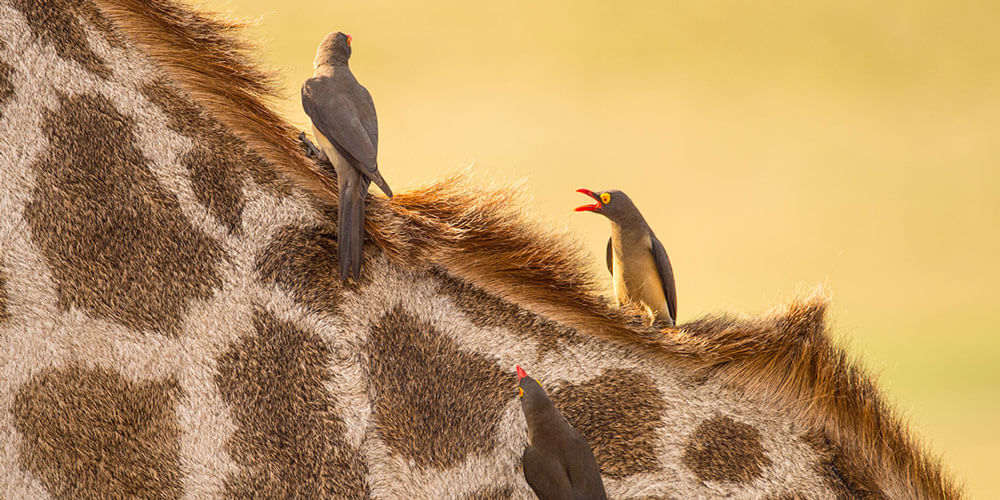 The Biodiversity Law Centre ("the Centre") is looking for an attorney to join the organisation in its Cape Town office. This exciting position is for an admitted attorney with at least 3 years' litigation and legal advocacy experience, post admission, and who shares the Centre's vision of flourishing indigenous species and ecosystems that support sustainable livelihoods in Southern Africa. The successful candidate will have a particular interest in using the law to protect and restore biodiversity within Southern Africa; human rights and environmental justice; and advising and supporting other NGOs and community-based organisations seeking to protect their environments (including through litigation). This role is ideal for an individual who is eager to be part of a young and growing start-up organisation, and who is willing to undertake a diverse range of tasks to support the Executive Director in striving to implement the Centre's mission and vision.
The position is a contract position for a fixed 1-year term (renewal subject to funding), starting as soon as possible.
We strongly encourage applications from applicants of diverse backgrounds who represent the demographics of South Africa.
Why the Centre exists
The Biodiversity Law Centre is a new non-profit environmental law organisation that has been established to use law to protect and restore indigenous species and ecosystems in the Southern African region.
Human activities have initiated the 6th period of mass extinction, causing the extinction rate of species to increase more than 100-fold and a 68% average decline in the monitored population sizes of mammals, birds, amphibians, reptiles, and fish between 1970 and 2016. We have crossed the planetary boundary for biodiversity and are well into the danger zone where abrupt, irreversible and undesirable changes as a consequence of biodiversity loss are now likely. The Intergovernmental Science-Policy Platform on Biodiversity and Ecosystem Services (IPBES) has advised that rapid "transformative change" is now necessary to reverse this damage.
Many communities in Southern Africa depend directly on ecosystems that are under threat or degrading. Ecosystem protection and restoration is essential to enhance their wellbeing and to prevent many hard-won societal advances being reversed. Protecting and restoring ecosystems will also have positive impacts on human livelihoods and health, increase resilience to climate change and enhance carbon sequestration.
The Centre has been established to fill a gap in the legal services market for a non-profit law clinic that provides legal advice and support to communities and other NGOs in the conservation sector who aim to protect and restore Southern Africa's biodiversity. The Centre's lawyers use their expertise to fight for this cause. We seek to take on cases that will have a positive impact for biodiversity at scale, using strategies that are both reactive and proactive. In line with the Centre's Theory of Change, the Centre collaborates and works closely with partners in affected communities, other NGOs in the environmental sector, and with other public interest law organisations.
Qualifications, skills and experience
An LLB or equivalent qualification. An LLM, particularly in environmental law, would be an advantage.
Admission as attorney of the High Court of South Africa, and at least 3 years' post-qualification experience in High Court litigation, particularly Constitutional and administrative law (experience in environmental litigation will be an advantage).
Experience in the field of conservation / working with similar non-profit organisations would be an advantage.
A sound knowledge of environmental laws and excellent legal research skills.
A sound understanding of legal and procedural requirements for environmental decision-making and legal challenges.
Excellent writing skills with a perfectionist's eye for detail.
Excellent networking skills, and strong capabilities in building support amongst a wide range of stakeholders.
A willingness to speak in public in various fora (including, but not limited to, conducting media interviews, presenting at conferences).
A passion for the protection and restoration of Southern Africa's indigenous species and ecosystems, and recognition of the importance of this in supporting sustainable livelihoods.
Exceptional organisational and time management skills, as well as the ability to multitask in a fast-paced work environment.
Self-starter, who is able to work independently and under pressure, and who is willing to assist the Executive Director with not just the Centre's legal work, but other tasks related to development and implementation of the Centre's strategic work programmes.
A commitment to diversity, inclusion, and transformation.
Key responsibilities
The lawyer appointed to this position will be working closely with the Executive Director and should be prepared to provide support and assistance where necessary. Key responsibilities of this position currently include the following (although we require flexibility from all our staff as our strategic imperatives change and develop over time):
Providing legal advice to and undertaking litigation for communities and other NGOs in the biodiversity sector in line with the Centre's Theory of Change and strategic priorities (including research, drafting of correspondence and pleadings, preparing memos, notes and opinions etc.);
Building the profile of the Centre by participating in communications plans, which include writing editorials and media releases, giving media interviews, and presenting at relevant conferences;
Building and supporting networks of partners and clients, including affected communities and community organisations, and other conservation NGOs;
Providing expert input into draft environmental, social, governance and related policies and legislation relating to biodiversity, and making submissions in Parliament and in other key forums;
Assisting the Executive Director with:

organising and coordinating events for the Centre including webinars, workshops, trainings and conferences;

identifying donors and funding opportunities for the Centre and future projects and assisting with compiling and coordinating grant and funding proposals, as well as participating in achieving and monitoring of deliverables as set out in terms of the different donor agreements, and helping put together the corresponding reports to donors;

upkeep of the Centre's website and LinkedIn page;

developing a repository of relevant biodiversity legislation, policy and case law to be included on the Centre's website.

Working with the Executive Director and the Advisory Council to identify key geographic areas of focus for the Centre, based on biodiversity hotspots and species endemism and threat status.
Salary
The salary range for the position is between R420 000 and R516 000 (total cost to company). The salary offered will be dependent on factors that include the qualifications, level of expertise, and experience of the successful candidate.
How to apply
Please send the following documents to kate@biodiversitylaw.org by 28 February 2023 with the email subject line: "BLC Lawyer Position Application":
A cover letter setting out your skills and relevant experience, as well as why you want to work at the Centre;
A copy of your CV;
Two recent written references (including contact details) and contact details of the third.
Please note that only shortlisted candidates will be contacted.
CLOSING DATE: 23 February 2023