SA's progress towards international biodiversity targets provide a glimmer of hope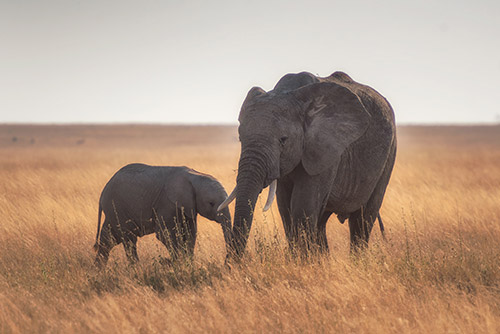 First published in Mail & Guardian on 07 March 2023.
It is hard not to feel despondent when reflecting on the current state of South Africa. We are experiencing crippling bouts of load-shedding, staggering revelations regarding the extent of corruption in Eskom and, as if this weren't enough, South Africa has also been placed on the Financial Action Task Force's greylist for not stopping money laundering and terrorism funding.
It all paints a bleak picture, and one would be forgiven for not feeling overly optimistic about the general state of governance in South Africa.
But there is an area providing some reprieve from the otherwise rather depressing state of affairs, and that is in the context of the protection and restoration of our country's biodiversity and, specifically, the steps being taken by Minister Barbara Creecy and the department of forestry, fisheries and the environment to implement South Africa's international obligations.
In December 2022, the Conference of the Parties of the Convention on Biological Diversity (including South Africa), met for the 15th time (COP15), and the first time in four years, to negotiate the Post-2020 Global Biodiversity Framework. The framework, which contains four goals and 23 targets, has been heralded by many as the 'Paris Agreement for nature'.
The Paris Agreement and its goal to keep global warming within 1.5°C of pre-industrial temperatures have provided a globally accepted benchmark against which governments and corporations are held to account. Similarly, the biodiversity framework is set to provide the blueprint to halt and reverse biodiversity loss by 2030.
The framework is arguably the most robust international response to catastrophic biodiversity loss the world has seen. But with only eight years remaining to achieve its 23 ambitious targets, time is of the essence, and significant human, financial and technological resources will be necessary to achieve their implementation. Encouragingly, this fact is not lost on the department or Creecy.
At a virtual stakeholder feedback session held on 10 February, the department's director-general, Nomfundo Tshabalala, who represented the SA delegation in Canada in December, reflected on the framework's targets, and how they will be implemented.
To reduce threats to biodiversity, the framework contains the landmark 30×30 target, which seeks to ensure that at least 30% of the world's lands, freshwater and oceans are conserved by 2030, while respecting the rights and contribution of indigenous peoples and local communities. Currently 17% and 10% of the world's terrestrial and marine areas respectively are under protection.
Further, the framework aims to have restoration completed or underway on at least 30% of degraded terrestrial, inland waters and coastal and marine ecosystems, and to reduce to near-zero the loss of areas of high biodiversity importance, including ecosystems of high ecological integrity.
The framework also aims to halt human-induced extinction of known threatened species, to reduce pollution and to ensure that the use, harvesting and trade of wild species is sustainable, safe and legal, preventing overexploitation. Importantly, it also aims to minimise the impact of climate change on biodiversity, and to increase resilience.
The framework contains important targets relating to meeting people's needs through the sustainable use of wild species and benefit sharing. This includes ensuring that nature's contributions to people (which include the ecosystem goods and services on which we rely, such as provision of food and regulation of air and water) are restored, maintained and enhanced.
Critical targets in the framework include the means of its implementation, and Tshabalala paid particular attention to these targets during the feedback session. It is estimated that an additional $700 billion per year is needed to safeguard biodiversity and conserve ecosystems. In order to reach this amount, target 18 makes provision for the phasing out of subsidies which have harmful impacts on biodiversity to the tune of $500 billion per year by 2030, while target 19 requires an increase in financial flows of $200 billion per year by 2030.
Tshabalala explained that to mobilise $200 billion per year, COP15 adopted the Strategy for Resource Mobilisation, which will occur in two phases: an intermediate phase (2023–2024) to raise $20-billion per year by 2025, and a medium-term phase (2025–2030) to raise at least $30-billion per year by 2030.
Tshabalala emphasised that the financial flows were necessary to ensure implementation of the framework and must be supported by a mechanism that will strengthen technical and scientific cooperation.
The previous biodiversity targets agreed in 2010 were not met. While good ideas on paper, the targets weren't properly implemented, and thus weren't achieved. The key takeaways of the stakeholder feedback session were consequently the commitments made by Creecy and her department to implement the framework, and the plan outlined in this regard.
The first step of the plan involves hosting engagements with stakeholders who may contribute to the implementation plan. Second, the department plans to hold national feedback sessions on the framework during which it will engage with all stakeholders involved. Third, the department will categorise the 23 framework targets to facilitate their implementation. Finally, the department will review South Africa's national biodiversity strategy and action plan, and align it with the implementation of South Africa's white paper on conservation and sustainable use of biodiversity.
Accountability in implementation of the framework is key, and Tshabalala explained that the department will develop national indicators in terms of which the process may be tracked to evaluate whether the targets are in fact being achieved. National reports will be developed from the monitoring and evaluation process.
One can only be encouraged that, within less than two months of the framework being adopted in Montreal, Creecy and her department are already taking concrete steps towards implementing it and achieving its targets.
As Tshabalala noted, the framework is seen as the new roadmap in terms of living in harmony with nature, and achieving its implementation is going to be critical if South Africa, and the world, are to avoid again failing to meet internationally agreed targets to protect and restore our planet.